Join us Saturday, October 14th for the annual Hub City Diesel Challenge Dirt Drag races! We have a wide variety of classes!
Free spectator admission great food and cold beverages!



•Diesel Truck Challenge Dyno starts at 10:00am.
•Vehicle Drags beginning at 4:30pm!
•Registration for Drags 2pm-4pm with drivers meeting at 4:15pm.
•Diesel Challenge class is a PRE-REGISTER ONLY BY CONTACTING RILEY!!
Every other class, you can register between 2pm-4pm. Day of event.•(Diesel Truck Challenge) $10,000,000 to 1st Place & paying back all the way to 8th place!
$250 entry for the DTC.
•4×4 Diesel class is 100% PAY BACK with extra $3000 to 1st place!
Trucks coming from all over the USA to Hub City, WI to put on a Huge Show.
Trucks with over 2000 Horsepower from across the Nation.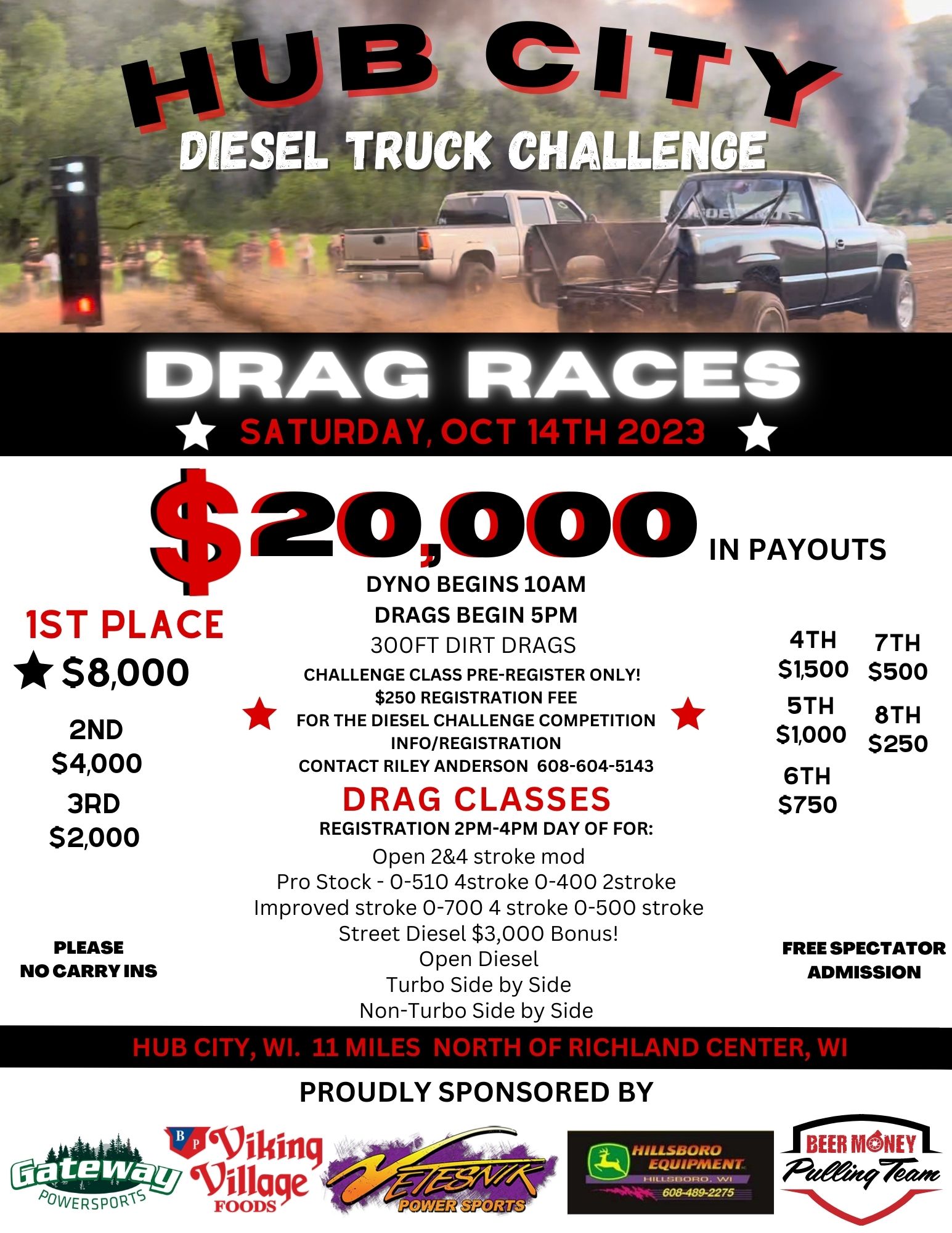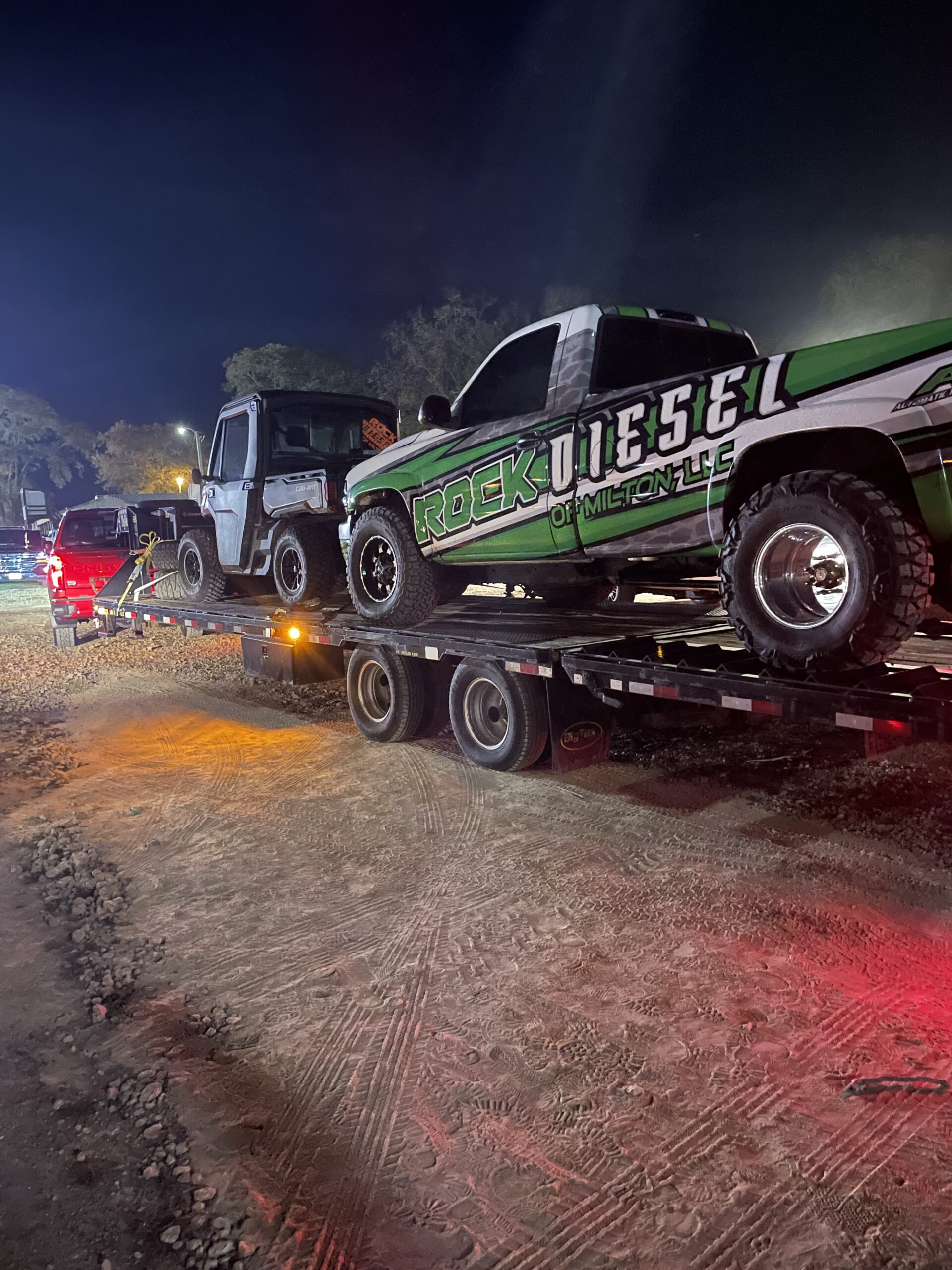 Challenge Class
Street Diesel $3,000 Bonus!
Open Diesel
Open 2&4 stroke mod ATV
Pro Stock – 0-510 4stroke 0-400 2stroke ATV
Improved stroke 0-700 4 stroke 0-500 stroke ATV
Turbo Side by Side
Non-Turbo Side by Side
Street diesels must have full interior and body panels except tail gates
open diesels anything goes!
GREAT FOOD & COLD BEVERAGES
CONTACT RILEY ANDERSON 608-604-5143
HUB CITY WISCONSIN
TURBOS BAR & GRILL
Horsetorques Diesel Video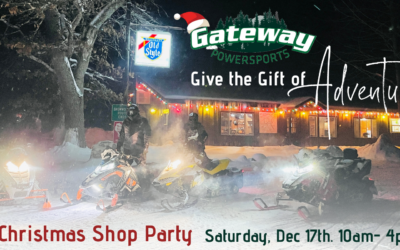 Ring in the Holiday season with Gateway Powersports Shop Christmas Party. Stop in on Saturday, December 16th for a cup of Holiday Cheer and share your Holiday Snowmobile plans with the Gateway crew. Bring the whole family to share the snowmobile excitement of the...