Wisconsin UTV Routes & Trails
Wisconsin has a number of UTV (Utility Terrain Vehicle) routes and trails throughout the state for off-road enthusiasts to explore. Sauk County has a great interactive map that can guide you through the hills and valleys of Sauk County. It's important to note that regulations and restrictions vary by county, so it's always a good idea to check with local authorities before hitting the trails.
Feeling Blessed to be in Sauk County with its over 1200 miles of ATV routes connecting friends and neighbors through ATV Recreation in all 22 townships,13 of
the 14 villages, 2 out of the 3 cities that make up Sauk County. With contiguous ATV routes throughout neighboring counties we have many thousands of miles more of ATV routes all starting here in Sauk County.
All of Sauk County welcomes you, except the City of Baraboo and the Village of Prairie du Sac.
Navigating Sauk County Wisconsin UTV / ATV Trails
Sauk county Wisconsin has a quickly expanding UTV Road system and a few off road trails. Join a local club for all the information you need and group rides.
The Sauk Ridge Runners ATV Club is the longest established ATV Club in Sauk County and they were responsible for procuring, signing and maintaining over 80 % of the ATV routes in Sauk County. They do have several private Club trails and are responsible for several Public trails in the LaValle Area..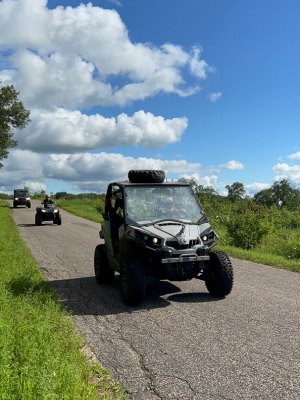 Sauk County also has this great interactive Map with the most current road and trail openings.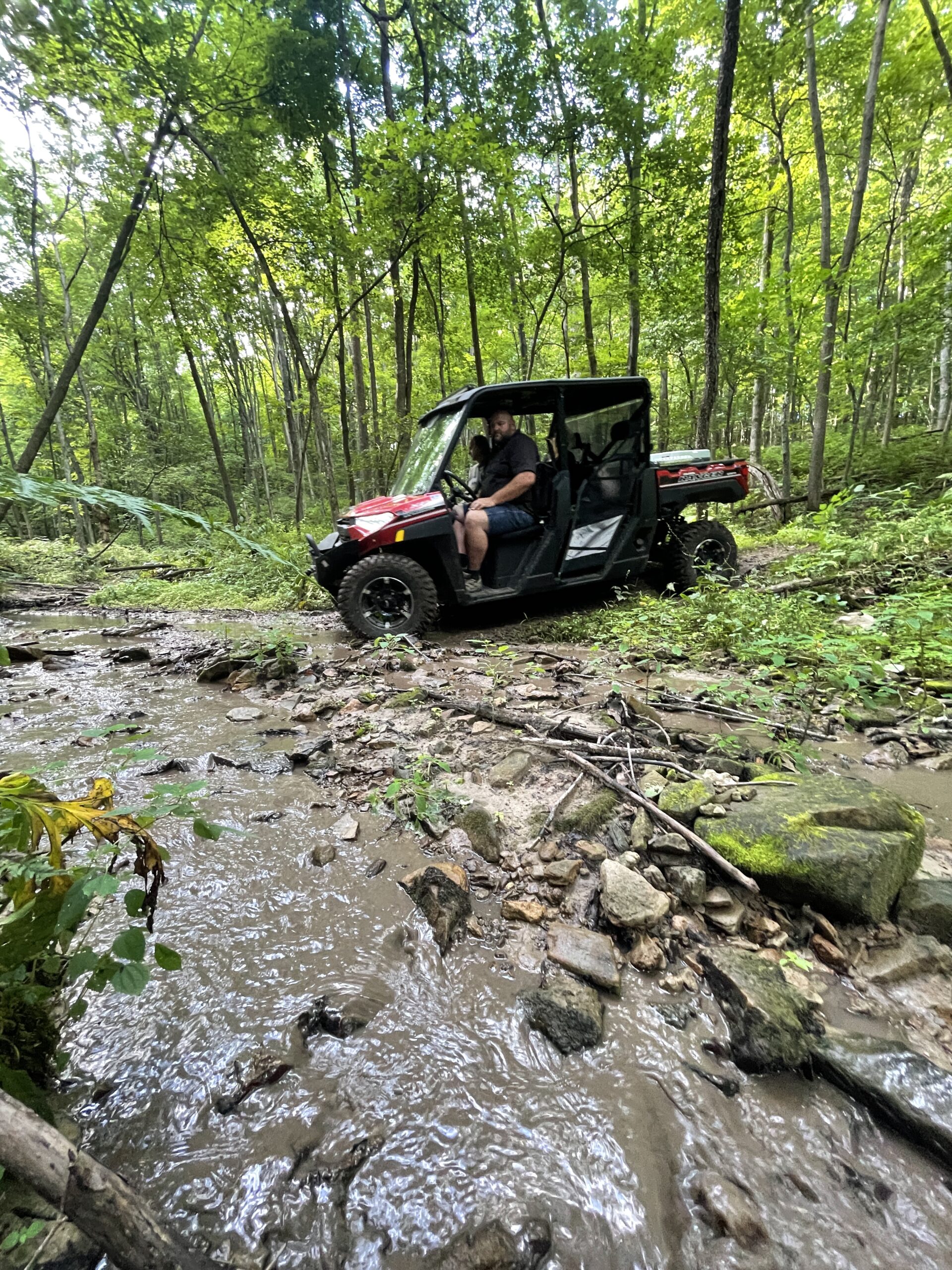 Wisconsin UTV / ATV Trails
UTV (Utility Terrain Vehicle) industry in Wisconsin is growing rapidly. UTVs have become increasingly popular in recent years, with many enthusiasts enjoying the off-road capabilities and versatility of these vehicles.
Wisconsin has also seen a growth in UTV tourism. The state offers a variety of UTV routes and trails, with many riders traveling from other states to explore the scenic trails and back roads of Wisconsin. This has led to an increase in UTV-related businesses, including rentals, tours, and accessories.
Overall, the UTV industry has become an important part of Wisconsin's economy and tourism industry, providing jobs and entertainment for many residents and visitors.
ATV & UTV Trails In Sauk County
Sauk County in Wisconsin is a popular tourist destination that offers a wide range of activities and attractions, lots of these destinations can be explored by ATV or UTV. Visitors can explore the area's natural beauty, historical sites, and cultural events. Here are some of the highlights:
Outdoor Recreation: Sauk County is home to several state parks and natural areas, including Devil's Lake State Park ( ATV & UTV Traffic is not allowed in Wisconsin State Parks) , which offers hiking, swimming, and camping opportunities. Visitors can also enjoy fishing, boating, and kayaking on the Wisconsin River and Lake Wisconsin.
Historical Sites: Sauk County has a rich history that is preserved in its museums and landmarks. Historical sites include the Circus World Museum, which celebrates the area's circus heritage, and the H.H. Bennett Studio, which showcases the work of the famous landscape photographer.
Festivals and Events: Sauk County hosts a variety of festivals and events throughout the year, including the Wisconsin State Cow Chip Throw, the Wisconsin Dells Polka Fest, and the Baraboo Farmers' Market. These events showcase the area's local culture and traditions.
Local Cuisine and Breweries: Sauk County offers a variety of dining options, including farm-to-table restaurants, classic diners, and local breweries. Visitors can enjoy local favorites like cheese curds, bratwurst, and craft beer.
Shopping and Antiques: Sauk County has several shopping areas and antique stores, including downtown Baraboo and the Wisconsin Dells. Visitors can find unique gifts, souvenirs, and antiques to take home with them.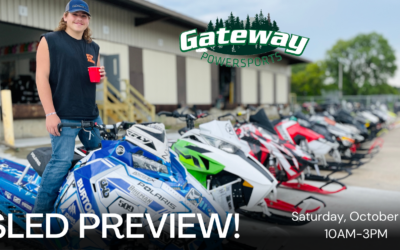 2022 Snowmobile  PreviewGet ready to rev up your winter excitement and dive into the world of snowmobiling at the Gateway Powersports Sled Preview 2023 on Saturday October 7 9am to 3pm! See the Newest snowmobile inventory, grab your pre season maintaince supplies,...