Gateway Powersports at HayDays Grass Drags
Gateway Powersports at HayDays Grass Drags is going to be a great time! The Midwest's largest Grass Drags, Powersports & Swap Meet the weekend after labor day every year. The Gateway Powersports team is excited not only to show up for this super cool event, but to celebrate our 1st year of business in the New Shop in Baraboo, WI with tons of Good Condition Use Polaris Snowmobile, ATV & UTV parts. We are also stocked with our new Haydays Exclusive "It's not fun until they turn the sirens on" 2022 Shop Shirts and our classic 2021  "My Sled runs on Stripper Glitter and Busch Lite" Classic T's and a fresh load of our favorite Vintage Snowmobile Inspired Merch.
Gateway crew has been super busy getting sleds ready for sale, parts pulled and Vintage beer apparel ready for HayDays.
Gateway Powersports will post our Swap location on Friday to our Instagram Story and this Blog Page so you can find us in the HUGE Swap Meet!
Watch for list of sled coming to Hay Days coming soon.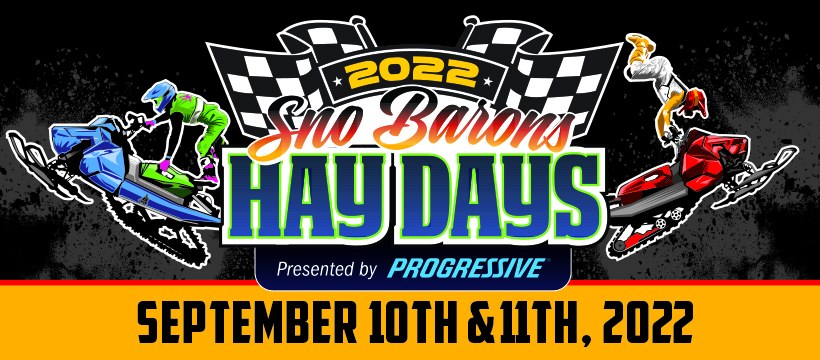 This is the one weekend each year the Sno Barons Snowmobile Club is allowed to invite all of you to hang out with us at our facility for the "Official Start of Winter"!  We know that you are the reason HayDays has become the largest snowmobile event in the world and a premier powersports show!   This opportunity to serve you is very important to us and the decision to postpone number 54 until 2021 was difficult.  I'm sure many of you feel the same way we do.  \ Our entire club is busy planning what is sure to be a "can't miss experience"!
And moving forward we are.  If you've never been to Hay Days, the buzz that's created is legendary and exclusive to this event.  We've got something for everyone.  Our friends from Arctic Cat, Polaris, SkiDoo and Yamaha will have their beautiful factory trailers in an area we call "Four Corners" and will be showcasing, and often releasing, their new offerings. If a pre-owned snowmobile or ATV is more your budget, there will be many dealers looking to move their inventories as well.  We will have hundreds of vendors onsite that can provide you with clothing and gear, most providing "Hay Days only specials".  You might see a glimpse into the future of the great sports of snowmobiling, atving and side x sides as there will be many aftermarket companies showcasing their products.
Gateway Powersports will announce our location via Social Media as soon as we land in our Swap Spot on Friday, September 9th. Last year it took 6 hours to get from the road to the swap location.. so we will see what 2022 brings and plan accordingly.