Eagle River Derby Complex Swap Meet and Powersports Show

On a Sunny Friday in mid September with the morning chill of snowmobile season in the air the Gateway Powersports Crew loaded up and headed to an earlier than normal trip to the Northwoods for a first time event at the newly branded Derby Complex in Eagle River.
Upon arrival we met lots of friendly faces of the Derby Complex management staff. We joined 180 other swap vendors and 40 Brands including some of our favorites
Greatlakes Nation | Great Group of

snowmobilers that share a passion for riding the various back country terrains in and around  the great state of Michigan. Give us a follow, stay tuned and join the Great Lakes Nation community of Michigan off trail riders!
We pulled in to a high with our new Mission Trailer from. I-39 Trailer Supply and dry location on the top access road above the derby track ( perfect location to watch the Friday night show). With the trailer unloaded, the gates opened at 3pm and the crowds were great. Everyone is excited to be out and looking forward to snowmobile season.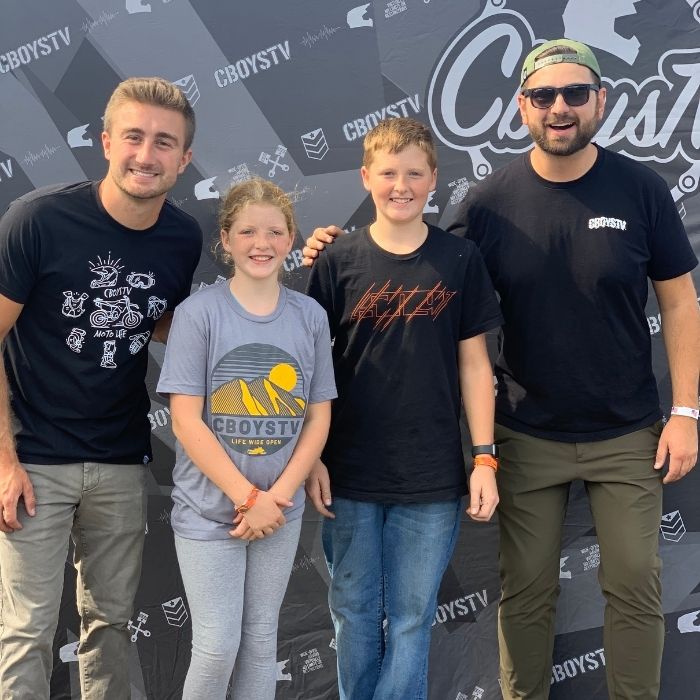 After a busy night of sales in the swap booth we joined the crowds Under the lights Friday Night for the Octane Addicts for a thrill show with a finally of a side by side jump and flip. The crowd dispersed and the Gateway Powersports Team snuggled in to our primitive camper/ trailer.

Saturday started off with heavy rain and puddles. We were unsure what the crowds would be like. We headed out for a hearty breakfast at Leif's Cafe . Leif's is the #1 restaurant in Eagle river by accident, a Steffes family favorite, they never disappoint, Steve loves Leif's because your cup of coffee alway stays full!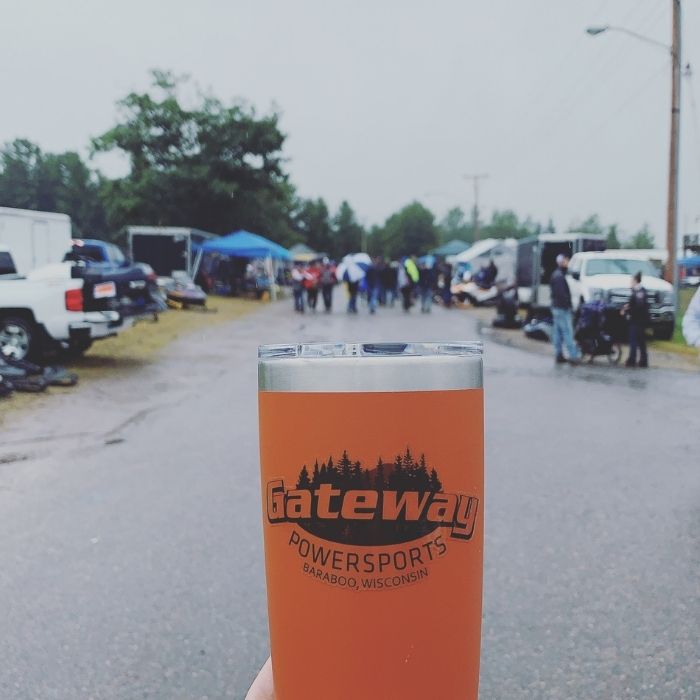 We arrived back at the Derby Complex skeptical about the crowds in the dreary weather and were surprised to see the entry lines were deep. The big crowds came all day and everyone shopped, in the rain. Those snowmobile people are hearty, even the women and children!
After a wet, long and productive day in the swap meet we headed to the Derby Bar for a cocktail, the Bloody are a must try and a bargain at $7!
With the Kids rested from a warm and dry afternoon nap we headed in to Eagle River for dinner. First stop Honey Bear, but the West side of Eagle River had a power outage, so we headed across town to The Nutty Squirrel. The dining room and Bar was full and we grabbed a table for an Old Fashioned and apps. If you are in Eagle River you have to stop at the Nutty Squirl for the homemade bacon wrapped Poppers. Yum!
Pizza at another of our favorites Twelve Pines also did not disappoint. We were seated on the back porch and there was plenty of room for social distancing.
Day 3 | Sunday we woke to a rainless cool Sunday. Crowds were light and some vendors had pulled out to escape the mud, but spirits were high. The Vendors all seems to have profitable weekends, out crew sold some stuff and found some parts they need for current rebuilds.
All in all, the Gateway Power Sports Swap Meet Team looks forward to the 2021 Derby Complex Swap and Motorsports Show, date yet to be determined.
Side Note | The Derby staff and ownership team was so grateful and accommodating. We look forward to future events at this facility.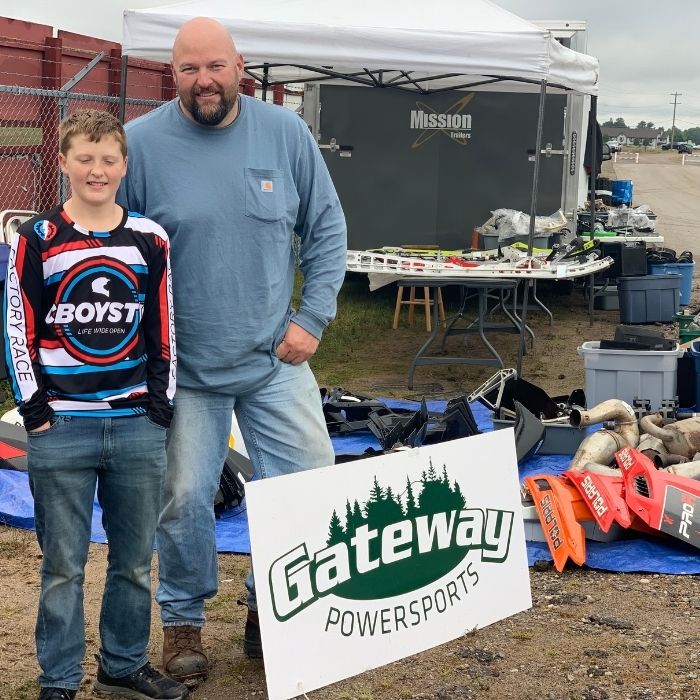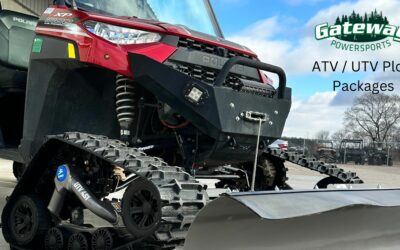 KFI Open Trail ATV & UTV Plow Systems represent the best in performance, value and durability for your ATV or UTV Plow System. When it is time to decide which snow plow kit is right for your ATV or UTV, you need to determine what plow can get the job done. With...