Are you looking for things to do in Eagle River, Wi? The Gateway Powersports family spent New Years Eve in Eagle River, like we do every year.  Mother nature did not dissapoint this year.  (However, she did give us some icy roads north Of Wausau!) We landed at our cozy cabin, just in time to watch it rain for 2 days. Read more to see how the trip turns out! 
Eagle River Snowmobiling
We love staying near Eagle River, Wisconsin year after year.  Eage River boasts over 500 miles of Snowmobile trails. There is no question why it is the self proclaimed Snowmobile Capital of the World.  It has been called the "The Best Overall Snowmobiling Vacation Destination", "Best Trail Riding" and " Best Area, Catering to Families" amongt other things.  
Make sure that you check out trail conditions before you travel.  Also note that if you were born on or after Jan. 1, 1985, and are at least age 12, you must complete a snowmobile safety certification course to operate a snowmobile on Wisconsin public snowmobile trails and areas. DNR Conservation Wardens recommend snowmobile operators complete a safety course.
Safty First!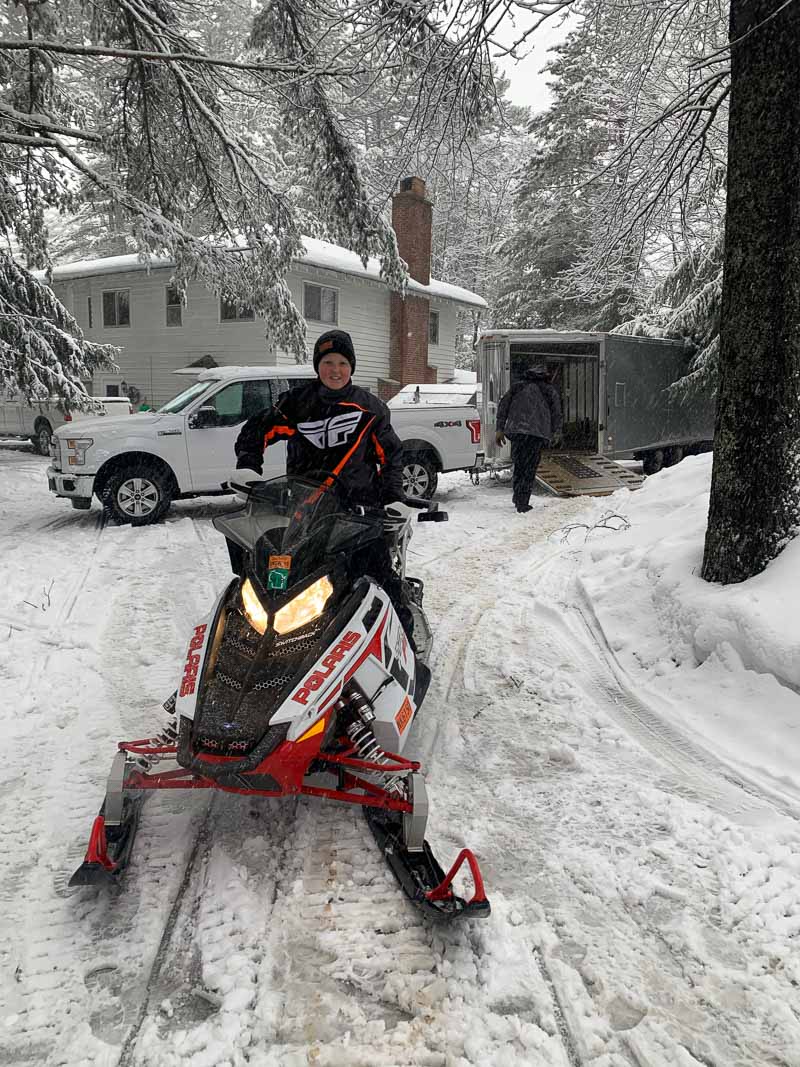 Our Stay
Here is how we like to spend our time in Eagle River, Wisconsin. For those of you who haven't been to Eagle River before, it is really an amazing place in Northern Wisconsin.  Eagle River is located on a chain of 28 lakes (the largest fresh water chain in the world!)   In the winter, you can check out the World's Championship Snowmobile Derby.  Here's a glimpse of our stay.
Night 1
We checked into our cozy cabin in Eagle River, Wi on night one, just in time for it to start raining.   To keep spirts high, we headed to Eddie B's for a great dinner.  We loved the  Prime Rib, it was flavorful and cooked to perfection.  The Salmon was also delicious!  And of course, the Brandy Old Fashioneds were spot on!
Day 2
As the rain continued, we spent Sunday Funday in the truck.  First, we headed to Lumpy's in Eagle River .  We recommend trying the Chicken Pot Pie, Beef Sandwhich and be sure to washit down with a bucket of beer.  We went during the final Packer Game of the season, and it got pretty busy. (Gotta love them Packer's, eh?) The Pack won, and the crowd went wild!  After a few celebratory drinks, we headed to one of our favorite watering  and pizza place.  Tijan's Twelve Pines  cannot be missed on a trip to Eagle River!
Day 3
On the 3rd day we got Snow! Six inches of wonderful snow! To keep the natives calm, I made a trek to town for warm pastries.   Be sure to check out  Eagle Baking Company. Seriously,  the best bakery in the North Woods. The Kringles are amazing and the breaks are perfect for New Year's Eve Dinner. 
Time to hit the trails, and man were the kids excited. We got a whopping 20 miles on the first day! We started out by heading out to Conover and ended up turning around since the trail was super bumpy.  On our way back, we stopped into  Sweetwaters Spirits and Resort ( just North of Eagle River) for some lunch. They make the best burgers there! Make sure to try the Ketucky Burbun Bacon Burger!  After a delicious lunch, we headed back home. Half way back, we had a sled down, which is never any fun.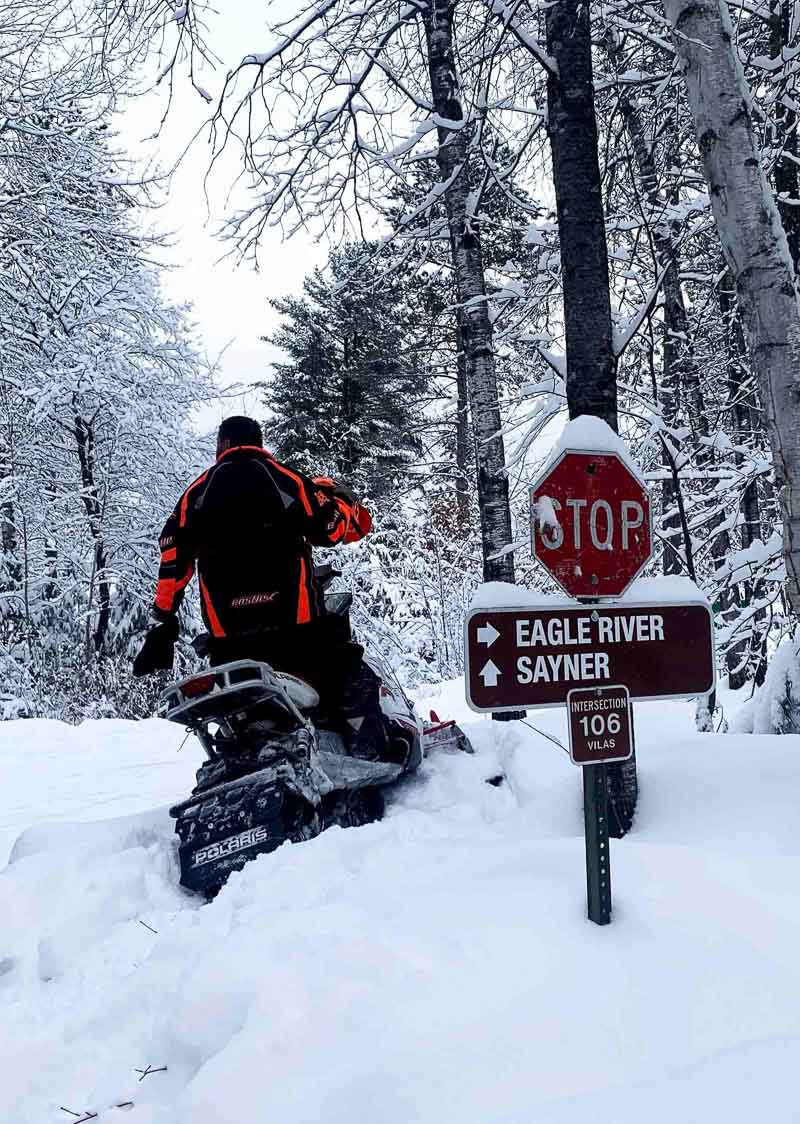 New Years Eve
After replacing the broken stator with a new one, we were ready to go. We decided to stay in, so we purchased steaks fresh Cut from Prime Choice Meat Market. We also had a birthday girl with us, so we ended up finding a Birthday Cake for Lexi from The Cake Lady.  Dinner provided it's own adventures… Apparently we should have cleaned the grill, we flash charred the steaks and finished them in the oven ( not intentionally, but they turned out good). Birthday celebration and Euchre tourney ensued. 
Happy 2020 from the Snow Toys Family!