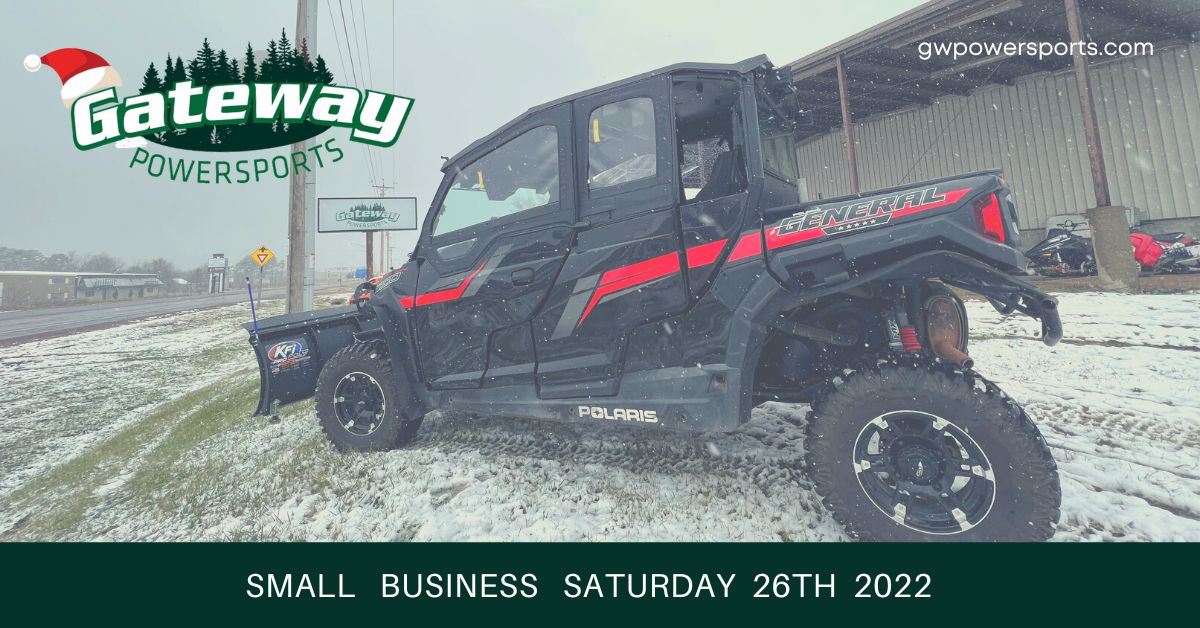 Shop Small Business Saturday the 26th at Gateway Powersports in Baraboo Wisconsin. Stop in a check out our Huge Selection of pre- Owned Sleds and bring your accessories wish list for your ATV, UTV & Snowmobile.
Small Business Saturday Promotion at Gateway Powersports.
10% OFF In-stock KFI Snowplows and accessories
10% OFF All Gateway Apparel and Vintage Beer Apparel
Shop Ski Wheels
Gift Card Bonus… Buy $100 in Gift Cards and Receive a Gateway Custom T Shirt.
Snow Season is upon us here in Wisconsin. Do you have your shovel ready?
It might be time to consider adding a Snow Plow to your UTV or ATV. Gateway Powersports has a large slection of KFI Snow plows in various sizes 54″ to 72″ in Steel and Poly.
We can also set you up with Hydraulic turns kit, and a winch.
Gateway Powersports can also order you
Doors
Blinkers
Cab Heaters
Light Bars
Inquire about other accessories.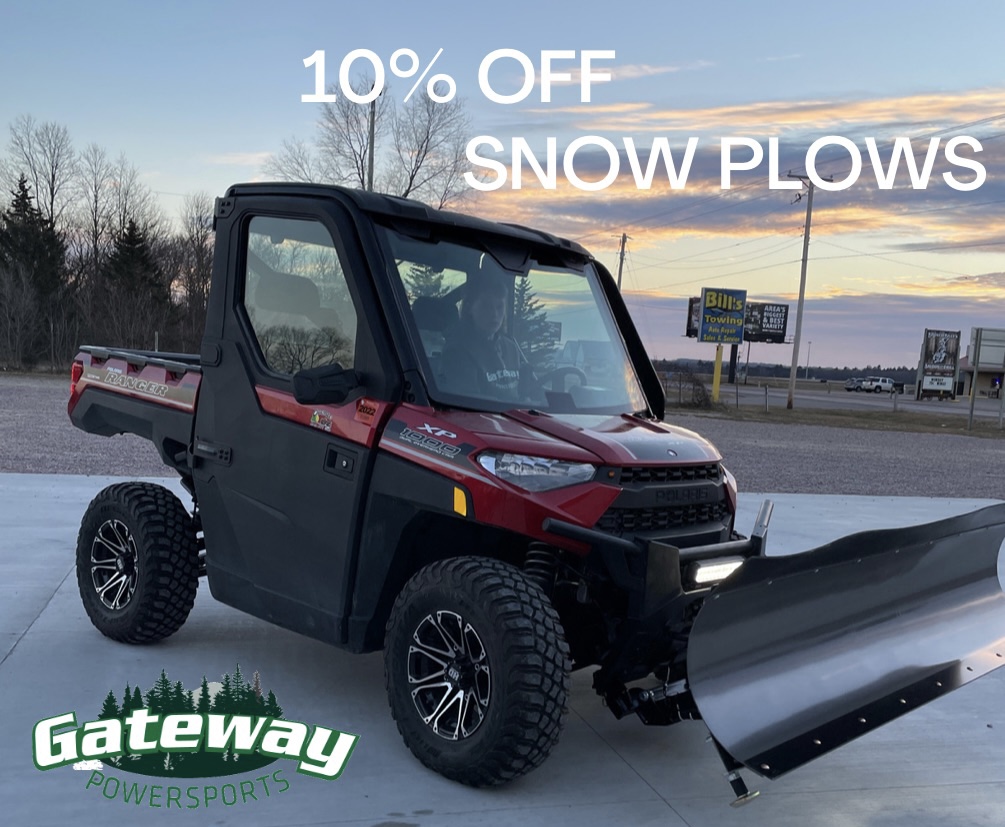 Gateway  & Vintage Beer Apparel Sale
Gateway Powersports has partnered with a local distributor to source these amazing Vintage Beer work shirts and shop jackets.
Hamm's Beer
Pabst Blue Ribbon
Busch Light
These shirts and jackets are Small to 4xl and in some tall sizes. These shirts and jackets are reclaimed workshirts from industrial, they come pre loved.
in 2022 Gateway Powersorts launched our Moss Green Carhartt Apparel and our super popular Stripper Glitter and Busch Light Shirts ( Just restocked).
After the super successful Stripper Glitter and Busch Light T's in 2021, we decided that we would create a new shirt for each year. This year the slogan came from a Friday afternoon lunch at the local tavern.
These shirts are printed on our super soft tri blend t- shirts that will soon be your favorites Saturday afternoon T. Gateway Powersports loves creating these designs to support the edgy powersports lifestyle.
Sled Head Ski Wheels. This Simple design utilizes leverage to make installation and removal easy.
8″ Wheels
Fits 5.5″ to 8″ Wide Skis
Drivable, steerable & adjustable Ski dolly system
For use on Shop Floors, gravel, grass or trailer ramps
Made from high strength steel alloy
Max speed 6mph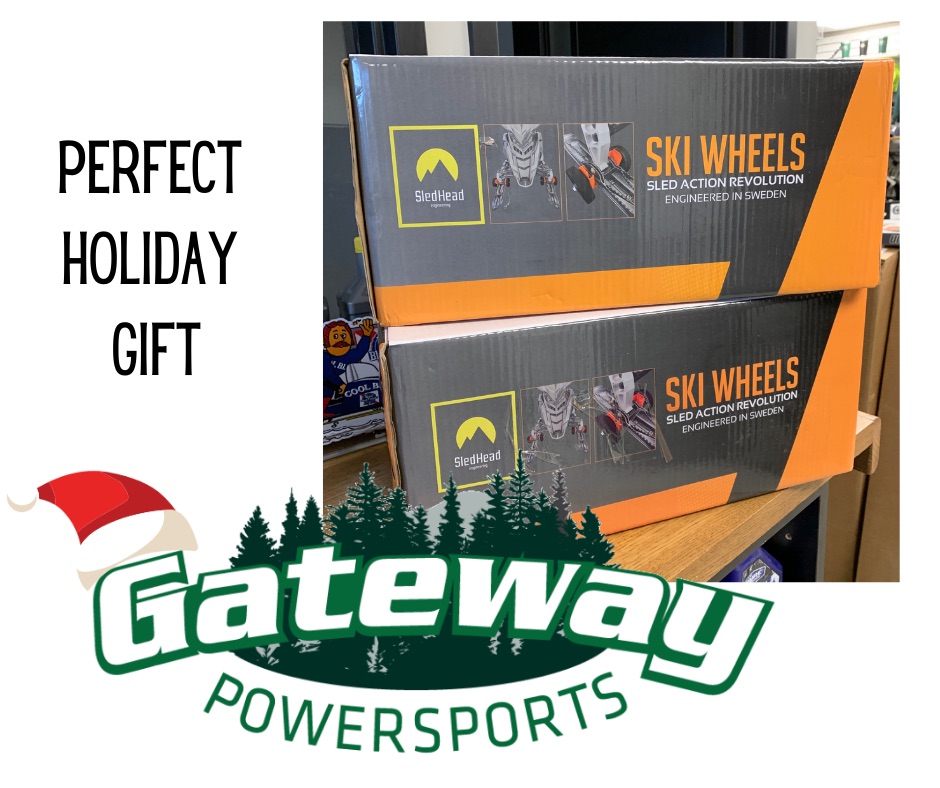 Gateway Powersports Gift Cards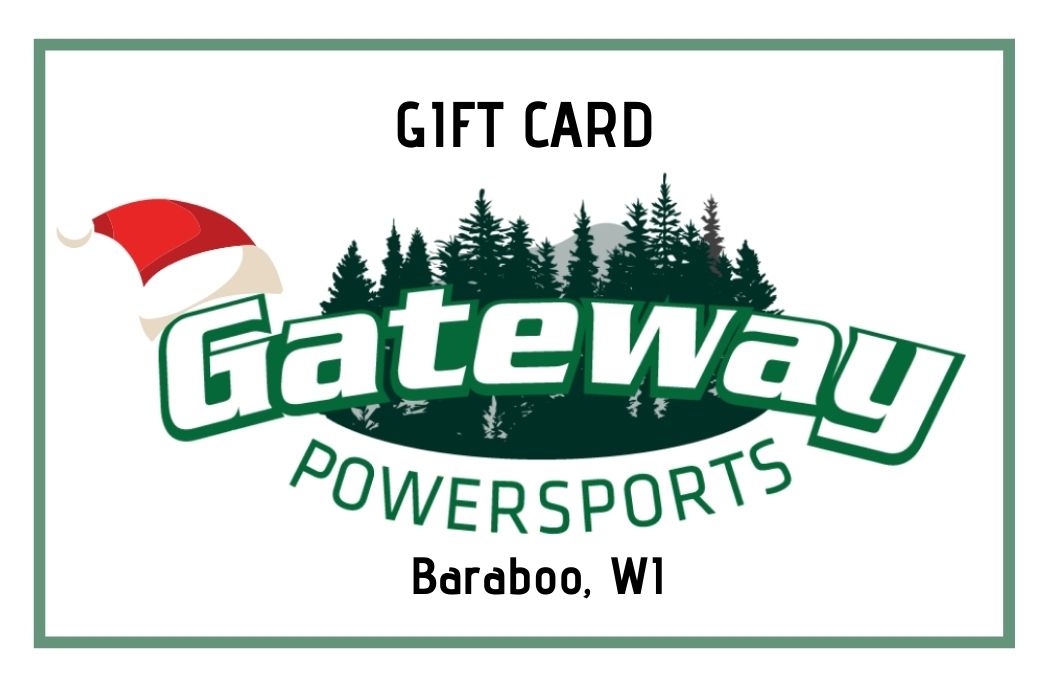 Accessories for his Toys on the Christmas List this year…
Pick the perfect Gift, a Gift Certificate to Gateway Powersports. Good for Accessories, Apparel, Parts & Service.
Choose the Perfect Gift for him this year.
Gateway Powersports Small Business Saturday Sale from 9am to 3pm bring the family. Check out our HUGE stock of preowned Snowmobiles, ready to ride.

Deals on Accessories, Vintage Work-coats & Shirts, Gateway Powersports Apparel, Tires & Rims.
Stop in to the Shop at Gateway to Shop Small Business Saturday and check out our new Inventory in the Shop to make those Christmas Wishes come true.