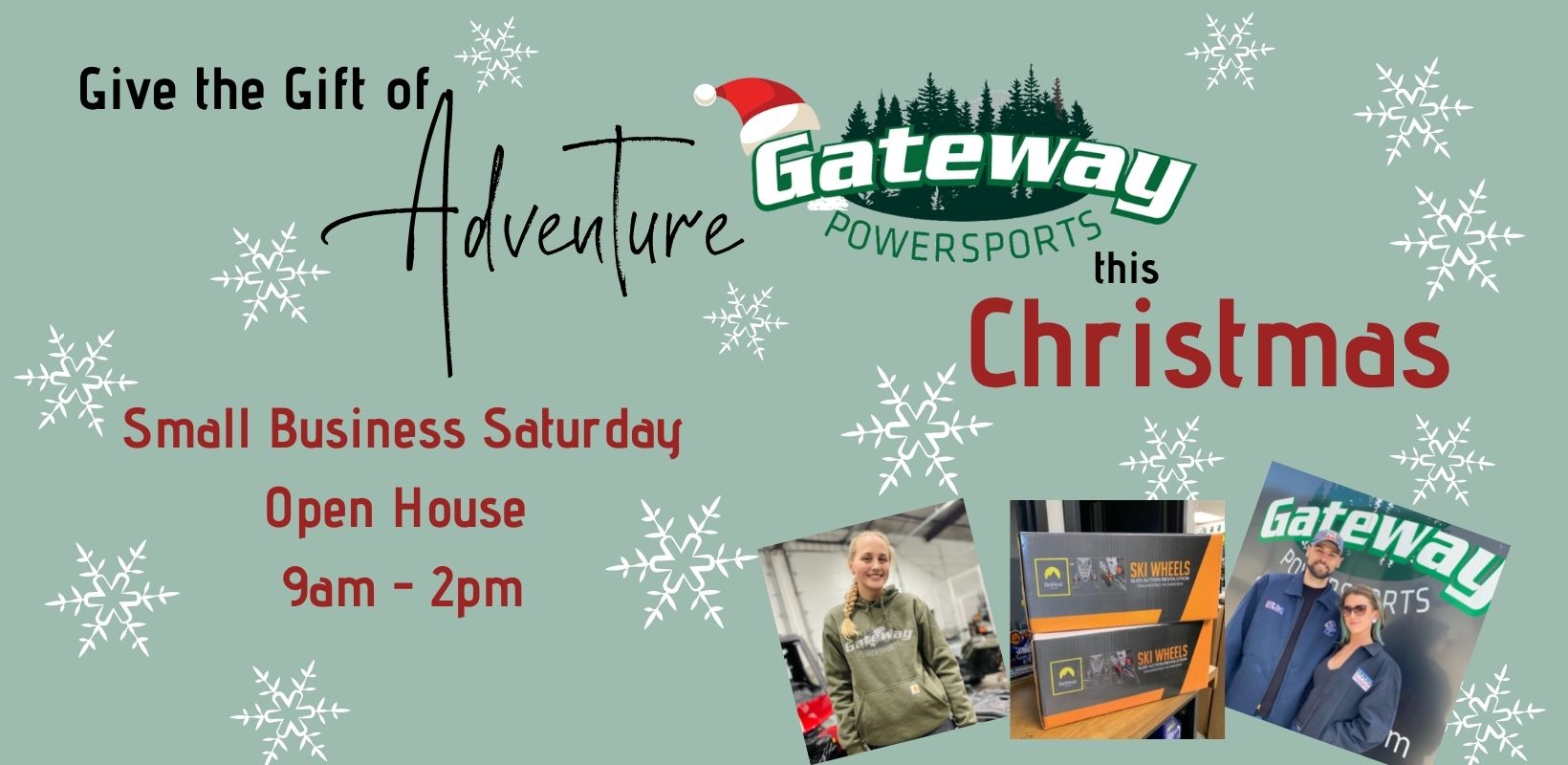 Shop Gateway Powersports Small Business Saturday Sale. Deals on Accessories, Vintage Work-coats & Shirts, Gateway Powersports Apparel, Tires & Rims.
Stop in to the Shop at Gateway to Shop Small Business Saturday and check out our new Inventory in the Shop to make those Christmas Wishes come true.

Gabe Tested and Approved…
These Ski Wheels are quickly becomeing a shop favorite. Turn on hard surfaces just like you can on Snow. Perfect for manovering sleds in to tight places.
Warning… Speed limit 6mph