Snowmobile Service & UTV / ATV Service
Gateway Powersports has a full service shop with experienced technicians to keep you on the trails.
Gateway Powersports in Baraboo, WI, just 1 mile from Wisconsin Dells has a full service Shop that specializes in UTV, ATV & Snowmobile Service. Our experienced technicians are not only experienced in the powersports industry, but they are passionate about the powersports world.
Powersports service refers to the maintenance, repair, and customization of recreational vehicles such as motorcycles, ATVs (all-terrain vehicles), UTVs (utility task vehicles), snowmobiles, personal watercraft (such as jet skis), and other similar vehicles.
Gateway Powersports service department providers typically offer a wide range of services, including routine maintenance tasks like oil changes, tire replacements, and brake inspections, as well as more complex repairs like engine overhauls, suspension upgrades, and electrical system diagnostics. We also offer customization services, such as installing aftermarket parts and accessories, and performance upgrades.
When selecting a provider, it's important to look for experience and expertise in the specific type of vehicle you own, as well as a commitment to quality and customer satisfaction. It's also a good idea to check reviews and ratings from other customers to ensure that you're choosing a reputable and reliable service provider.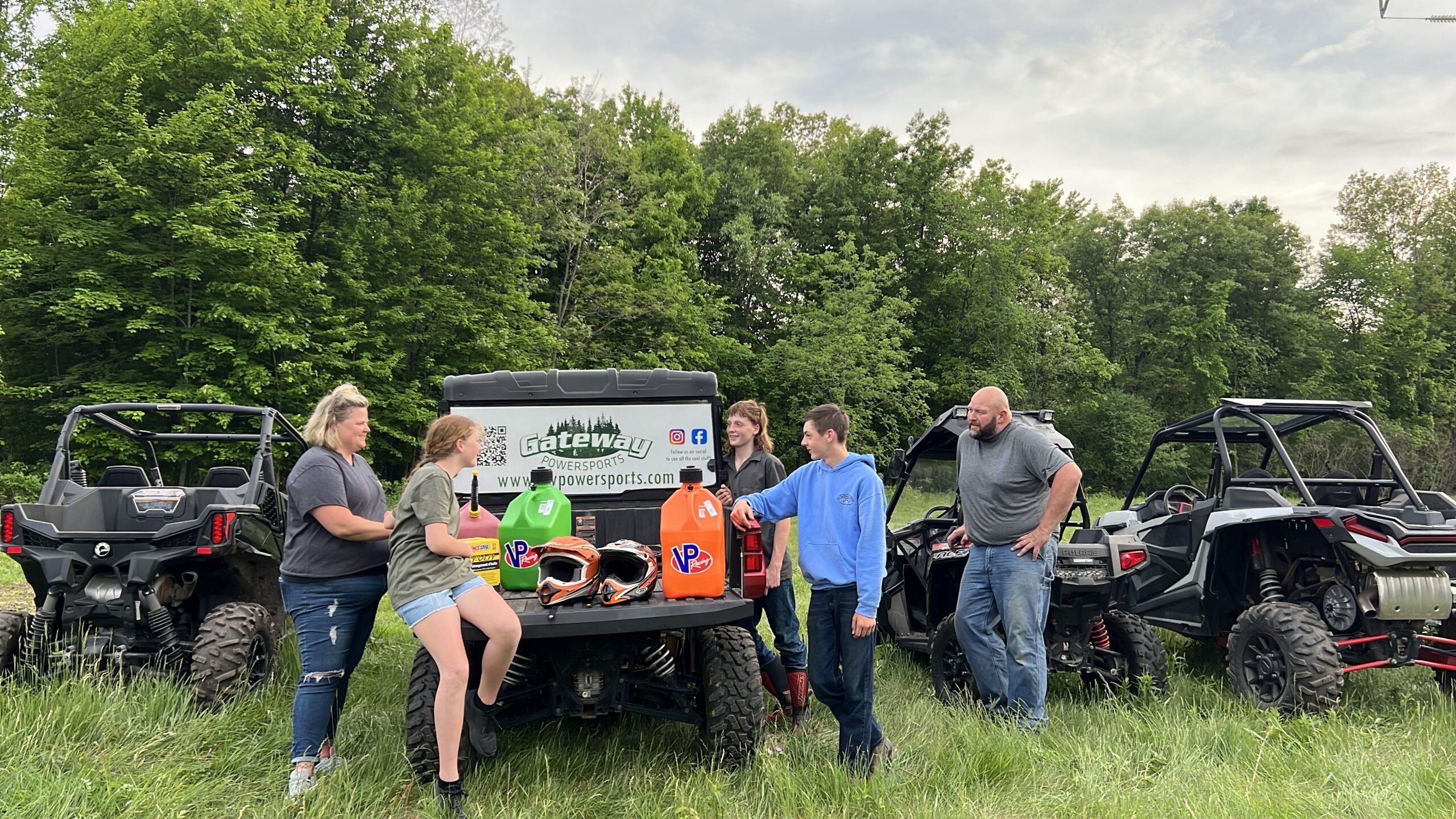 Why choose Gateway Powersports for your used and aftermarket parts? Here are a few reason we can think of why we should be your first click when you need a quality used part for your snowmobile, ATV or UTV.
Gateway Powersports houses the Midwest's largest stock of good stock quality used and aftermarket Snowmobile, ATV & UTV parts. Shipping from Central Wisconsin daily. Read More
Some of the key responsibilities of a
service technician include:
1. Maintenance: Your ATV, UTV or Snowmobiles require regular maintenance to keep them running smoothly, and technicians are responsible for tasks such as oil changes, filter replacements, and lubrication.
2. Repair: Recreational Vehicles  can experience a range of problems, from engine issues to electrical faults. Technicians must diagnose the problem, order replacement parts if necessary, and fix the issue.
3. Troubleshooting: Recreational Vehicles can be complex machines, and technicians must be able to identify problems and develop effective solutions.
4. Testing and inspection: Technicians must test and inspect the snowmobiles to ensure that they are running correctly and that all components are functioning as intended.
5. Customer service: Technicians must communicate with customers effectively, answering questions and providing advice on how to maintain and operate their snowmobiles.