Family Friendly Stops on the Sauk Trail
It was a beautiful Sunday in Sauk County to have a family snowmobile day. 
As of today, February 16, 2020, the Sauk County trails are still open and in good shape. Most of the trails are in great shape considering the amount of snow we have.  There are a few spots in the woods and near the roads are in fair to poor shape. The loop from Lake Delton to Lyndon Station and back took about three hours including a yummy Pancake breakfast at Swagger Inn. 
Sauk County Snowmobile Loop
Leaving from the Lake Delton area we jumped on the trail by Bronco Billys .   Bronco Billys always has a great lunch special. On the weekends they have a make your own bloody Mary bar. 
From Bronco Billys, we headed north passed Poor Nates and up to Spring Brook Resort. If you're traveling into the site county area to ride snowmobile check out the house rentals at Spring Brook resort.  Spring Brook offers various sizes of homes to fit groups of any size.  It is located right on the snowmobile trail with a great bar and restaurant on property.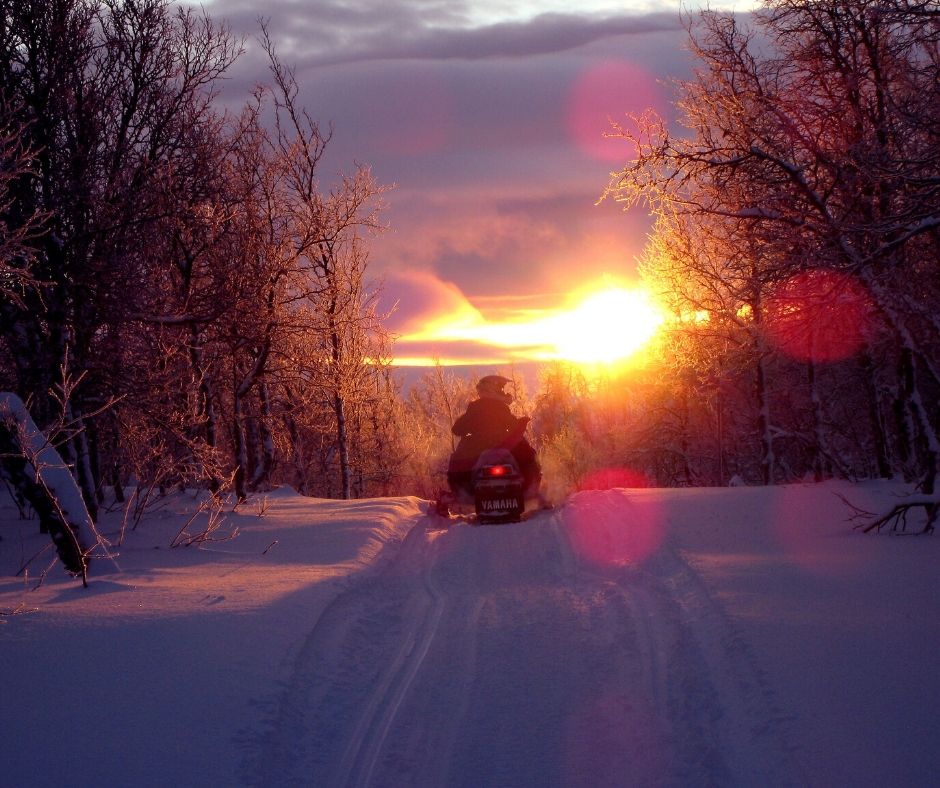 Stops in Lyndon Station
As we continue north, we pass The Edge of the Dells on trail 21 and onto Lyndon Station.  We stop  for a great breakfast at The Swagger Inn.  The  pancakes and bloody's were great with kid approved hot cocoa.
We headed south from Lyndon Station, Riding the valleys and ridges through the fields in Western Sauk County.  This is a beautiful easy ride anytime, but late afternoon is the best.
We finished our ride by cutting back through Mirror Lake State Park and back to Lake Delton.  This quick and easy family friendly ride through the Snowmobile trails of Sauk county is a perfect Sunday morning ride.