Ditchbanger Nationals with the Gateway Powersports Crew is sure to entertaining regardless of winning or losing. But we hope to compete. On Satuday, Febuary 11th we will be heading to Elk River, MN to the ERX Motor Park   to put our race sled ( which one is yet to be determined) on the track in the Pro Lite Class and the MOD Class.
Ski Doo
Winner | 1997 Polaris XCR 500
1998 XLT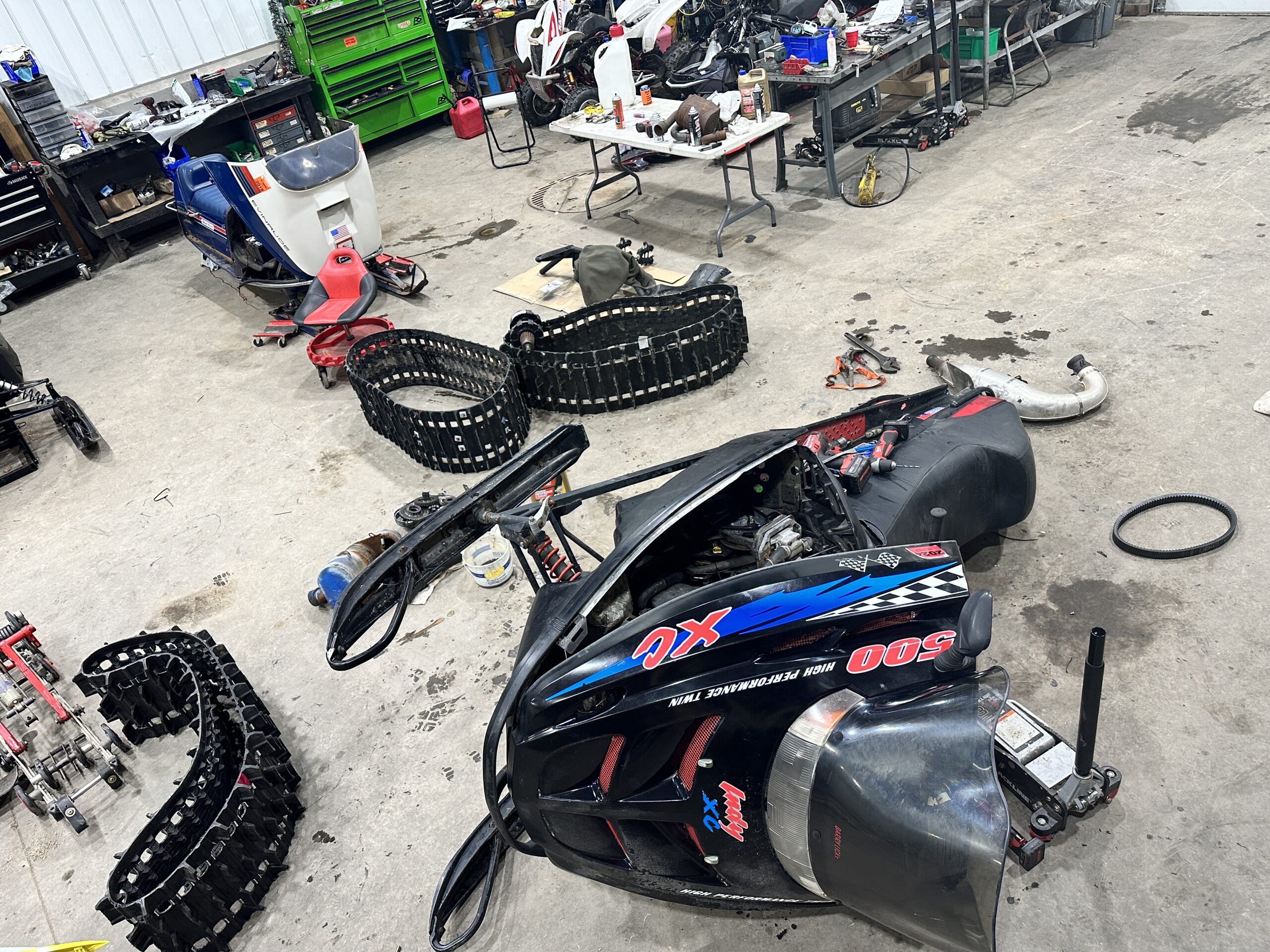 With just hours before the 2023 Ditchbanger Nationals Race  the choosen sled a Polaris XC 500 was still under construction / repair in the Gateway Shop.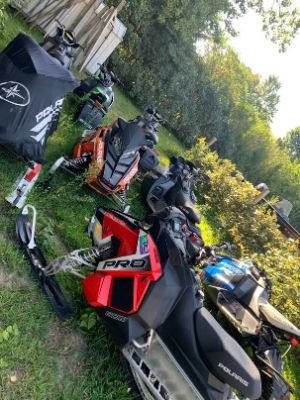 Riley Anderson will be our Gateway Powersports Racer for this Ditchbanger. Riley has been wrecking and riding since he could walk.
We will bring a healthy back stock of parts from the Gateway Shop.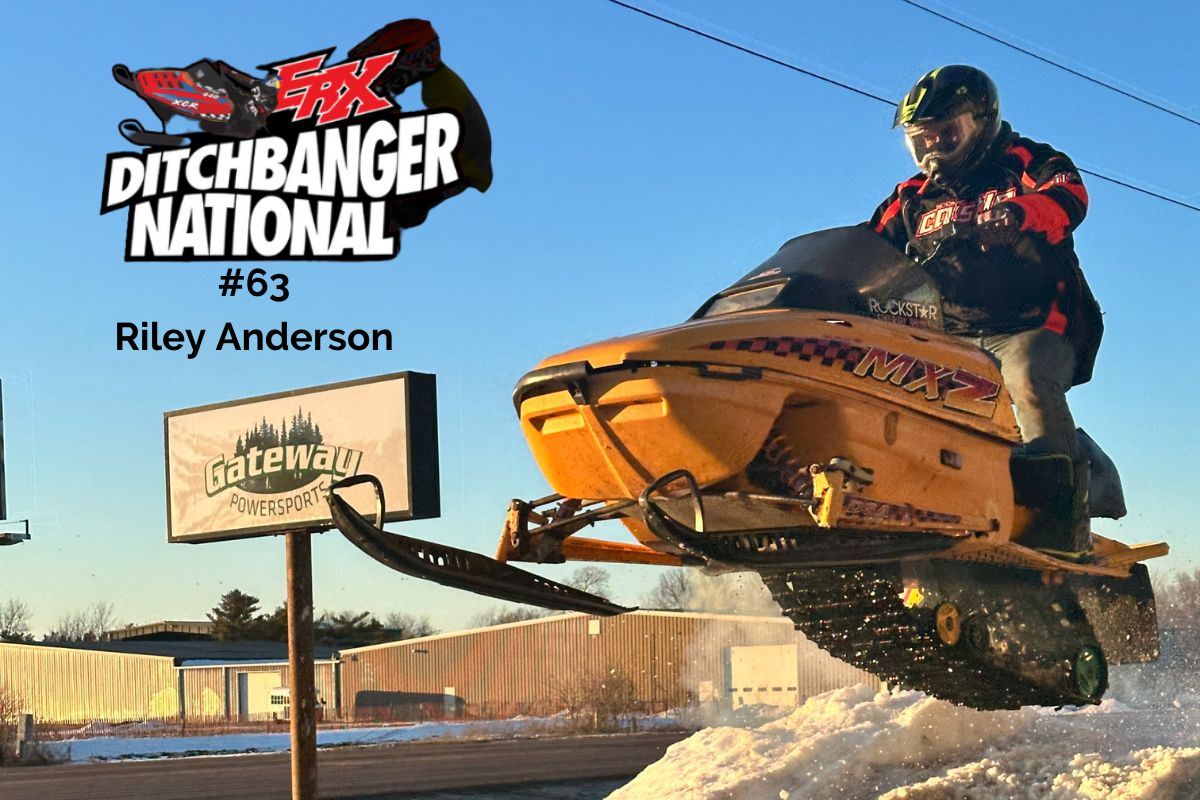 In the 9th hour Gabe decided he wanted race, so we had 2 races on the Gateway Team.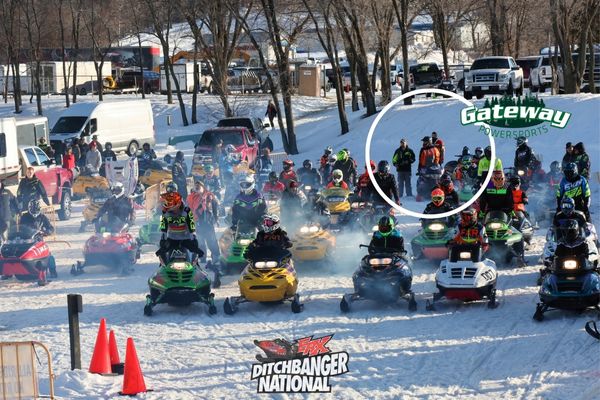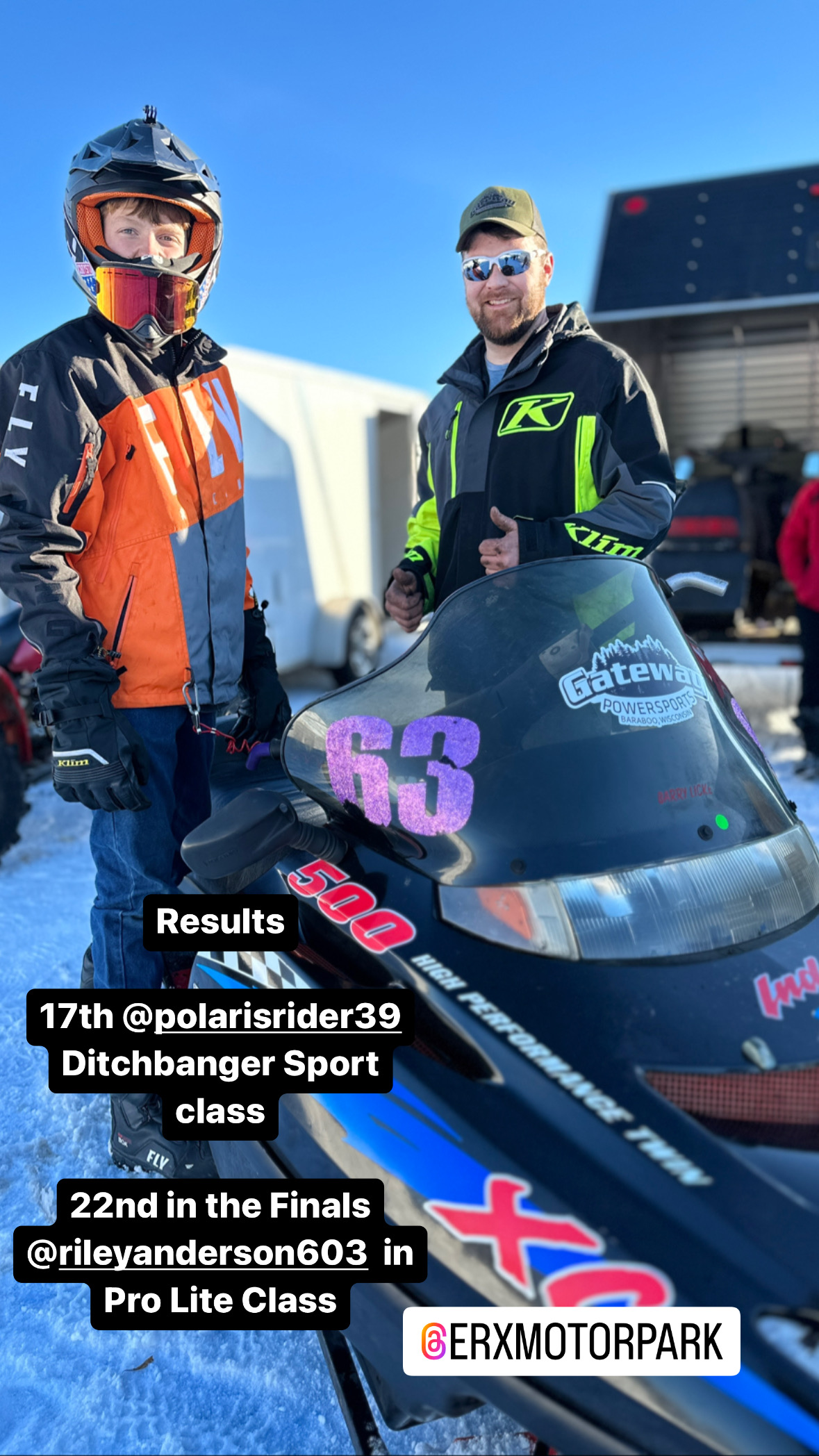 We arrived for check in on Race day and the Pits were already full, we parked with lots of other racers in the Spectator parking. Riley was already registered for the Pro Lite Class and Gabe registered for the sport Class. Over 250 races registered at the time of the race to Ditchbang.  Drivers meeting at 2pm and practice races started right away.
Gabe's practice laps went great, Riley's practice run was short lived, lost some stearing component and had to use some parts off the back up sled. We were back in the race.
Gabe's Sport Class had 3 heats with him running in the 2nd heat. Rileys class had some stiff competition in the Pro Class. Riley moved in to the Finals and finished 22nd place and Gabe went to the LTQ and finished 17th. Both riders had a great time and some sore muscles to prove they were truly ditchbanging.
Big plans for the 2024 Race.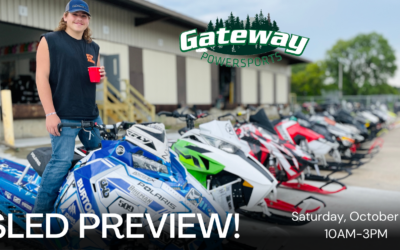 2022 Snowmobile  PreviewGet ready to rev up your winter excitement and dive into the world of snowmobiling at the Gateway Powersports Sled Preview 2023 on Saturday October 7 9am to 3pm! See the Newest snowmobile inventory, grab your pre season maintaince supplies,...